May 23, 2022
Retired three star Lieutenant General Rick Lynch told students that service to others is critical at the Big Heroes Tiny Homes banquet on May 20th. The banquet celebrated the successes of the program, which operates at Summer Creek High School, Kingwood Park High School, and Kingwood High School.
"You are the future of our nation, and you're setting the table well," Lynch said. "You're touching lives and making a difference."
Students in the Big Heroes, Tiny Homes program build tiny houses for homeless veterans to offer them a leg up. The students design a home, calculate the materials needed, and build the structures themselves. So far, Summer Creek High School has built three tiny homes, and Kingwood Park High School has built four. The banquet was followed by the dedication of Summer Creek's third tiny home.
Lieutenant General Lynch, who graduated from West Point and served in the U.S. Army for 35 years, praised students in the Big Heroes Tiny Homes program for taking action to help veterans experiencing homelessness.
"You're the ones that are truly making a difference every day," Lynch said.
In his speech, Lieutenant General Lynch said he was impressed by the attitude of the students, and encouraged them to be "doers, not talkers."
To be a "doer," Lynch told students they first need to be grateful to their teachers and parents.
"The impact educators had on my life was profound," Lynch said. "So if you're not telling your teachers thank you, fix that tomorrow."
Next, Lynch said students should dedicate themselves to being servant leaders.
"Always focus on doing good, as opposed to doing well," Lynch said.
Lynch encouraged students to think about "how you're living your dash," referring to the dash between the birth date and death date on a tombstone.
"Everyday you should ask yourself, 'how am I living that dash? Am I giving back?"" Lynch said. "For you youngsters that are involved in this magnificent program, serving the needs of our veterans, you're living your dash."
Lynch ended his speech by thanking the volunteers and financial supporters of the program.
"You're the big heroes, all the students, the educators, the nonprofits and corporate sponsors," Lynch said. "I'm humbled to be in your presence."
Following his speech, Lynch awarded the staff and students involved in the program coins with his three star flag and his name. Lynch said the military allows three star generals to carry these coins to honor "people that are truly making a difference."
After the General spoke, James Gaylord, the architecture teacher and construction manager of Big Heroes Tiny Homes at Summer Creek High School, led tours of the newly completed tiny house. Construction costs are funded by Operation Finally Home, a nonprofit organization dedicated to supporting veterans, the Humble ISD Education Foundation, and other partners.
The tiny house is 390 square feet and contains a bedroom, bathroom, kitchen and a small living space. Grace Pelletier, a junior at Atascocita High School, said she spent many Saturdays helping build Summer Creek's tiny home because Atascocita does not have a tiny home program.
"Before working on this project, I had never used any kind of tools," Pelletier said. "The tiny homes for veterans program really benefits everyone involved, even someone from a different high school."
Karys Abshire, a senior at Summer Creek and president of the architecture committee, said she was amazed at the community reaction to the program.
"The tiny home program isn't just for the student architects and builders," Abshire said. "It's a program that's impacting every one of our students, their friends and families, and each veteran that lives in the homes."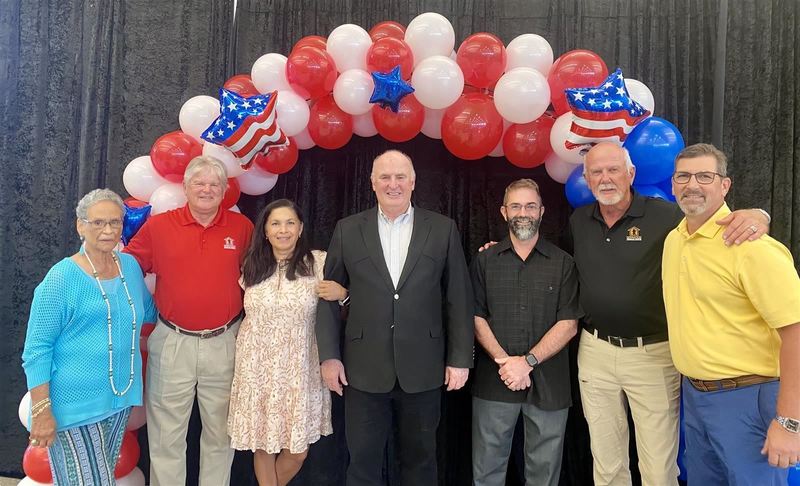 Supporters of the Big Heroes, Tiny Homes program gathered to celebrate the successes of the project. Retired Lieutenant General Rick Lynch addressed the students, thanking them for their dedication to serving homeless veterans. Pictured: Barbara Lange, Lee Kirgan, Missi Taylor, Lt General Rick Lynch, James Gaylord, Dan Wallrath, and David Drew.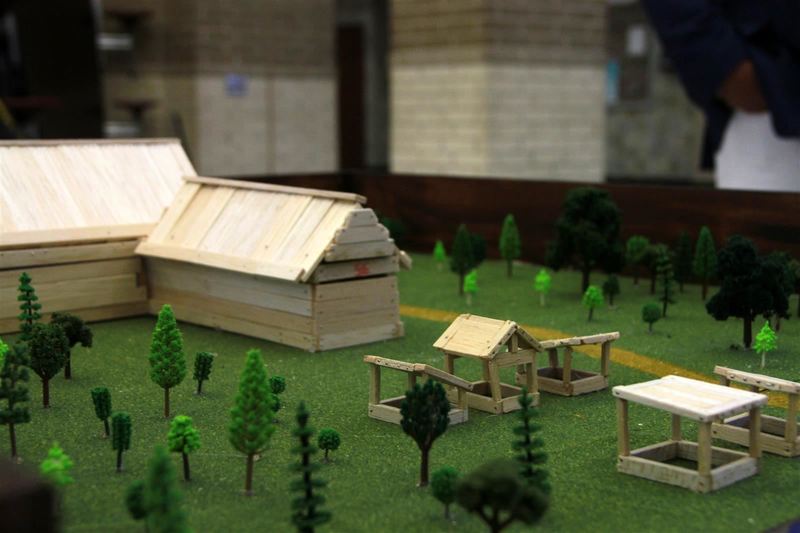 Proposed design for the tiny home community in Langtree Retreat and Eco center.