Students Helping Veterans
2023 Tiny Home Dedications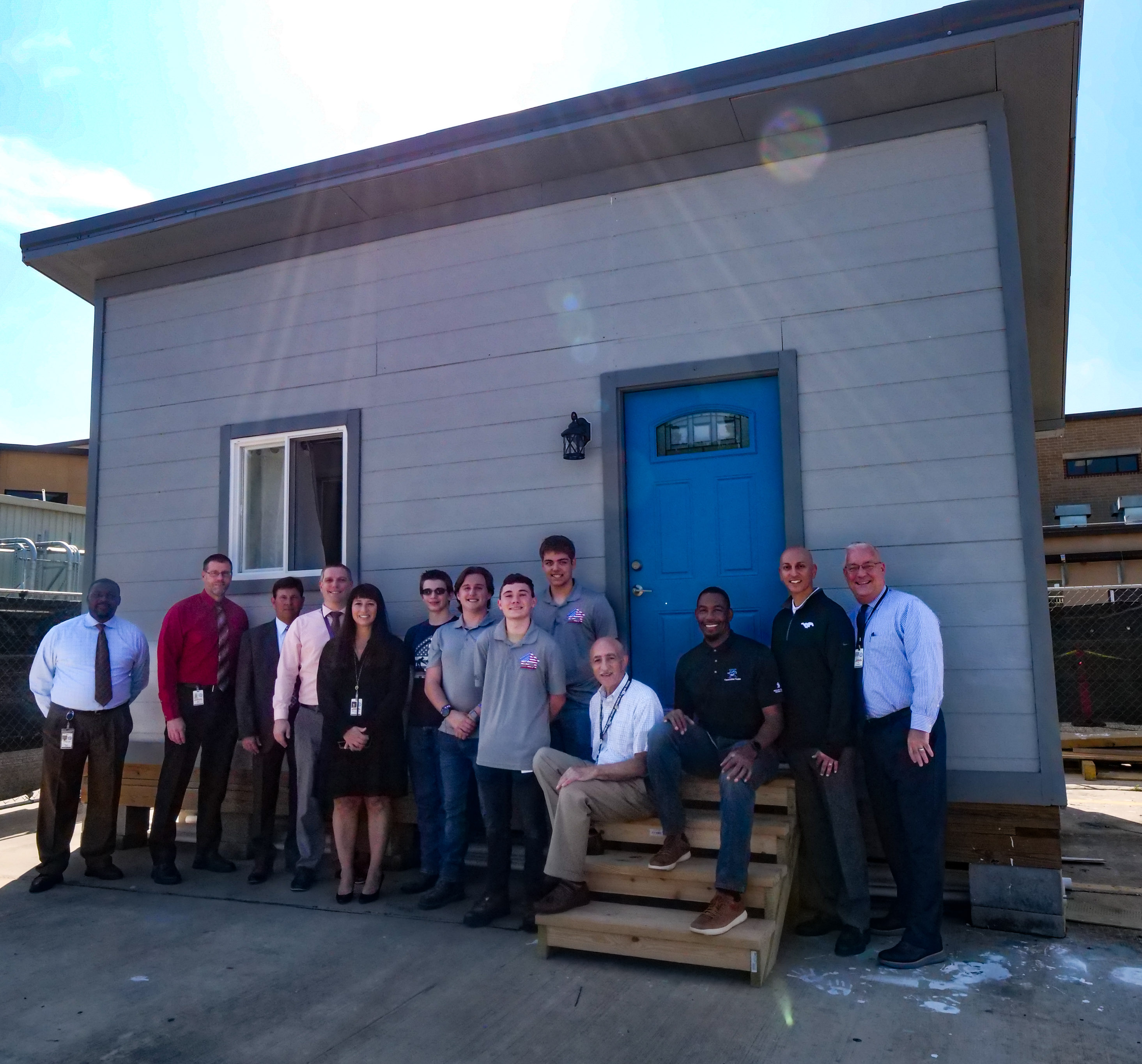 Summer Creek, Kingwood and Kingwood Park high school students and teachers will work together to create a master-planned tiny home community in the Houston area, for homeless veterans. In collaboration with local architects, engineers, and other community partners, the schools will design and build homes on each campus, with the intent of including other schools in the Houston area as the project progresses.
Tiny Homes Inspiring Moments
2023 Tiny Home Highlights
If you would like to support this amazing program, you can do so by making a donation to the Humble ISD Education Foundation. Your donation will then be designated for one of the Humble ISD high schools that are currently building a tiny home for a homeless veteran. If you have a specific school you would like your donation designated to, please note that when donating. You can make your donation online here or mail it to:

Humble ISD Education Foundation
P.O. Box 2105
Humble, TX 77347-2105

If you would like to donate supplies or services or your business is interested in partnering with Humble ISD on this project, please contact the Director of Career & Technical Education, Larkin LeSueur at (281) 641-8310.
For More Donation Information