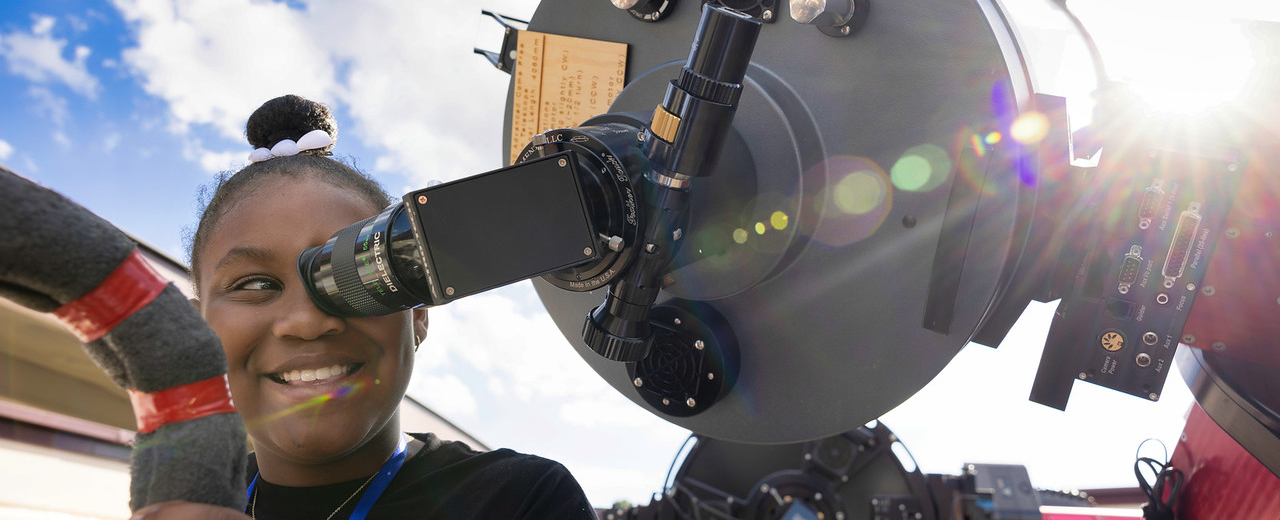 Insperity Observatory in Humble ISD
The Insperity Observatory was built in 2009 as a collaborative effort between the Humble ISD Education Foundation and Humble ISD. While many companies and individuals donated to this effort, Insperity stood high above the rest in supporting this major initiative.
The primary role of the Insperity Observatory is to serve as an educational resource for the students of Humble ISD. Having this unique educational facility in Humble ISD exposes students to practical applications of scientific knowledge, inspires curiosity, promotes hands-on learning, and facilitates networking with professionals in the science field. These experiences contribute to a well-rounded education, nurturing scientific literacy and potentially sparking an interest in pursuing careers in science, technology, engineering, and mathematics.
The Observatory has a retractable roof and several high-powered telescopes such as a 16-inch Meade LX-200, a 20-inch CD telescope, a spectroscope, and 6-inch Takahashi telescope.
The public is encouraged to visit the Observatory through scheduled Public Nights or scheduled private events. Click here to read more about these opportunities.
If you would like to learn more about upcoming events at the Insperity Observatory, please go here to be added to our email list.
If you would like to support these exciting efforts of bringing the stars to our Humble ISD community, you can donate to the Humble ISD Education Foundation today.
Jack M. Fields, Sr. Elementary
2505 S Houston Ave,
Humble, TX 77396