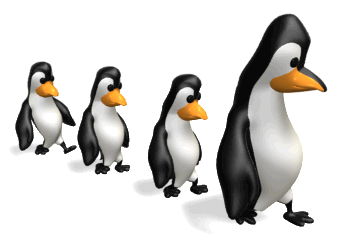 Jenny's Penguin Patch Holiday Shoppe
During the week of December 6-9 students
will be given an opportunity to shop for
Holiday gifts.
Parent volunteers will assist children while
shopping to allow them to enjoy the spirit of
giving. We offer over 100 different gifts that
can be purchased for as little as $.25 and up
to $10.00 each. The gift items offered are
"Kid-selected and Mom approved."
Soon a Gift List Budget Envelope will be sent
home in your child's folder to be completed
and returned (with cash or check) along with
their class shopping schedule.
Stay tuned!