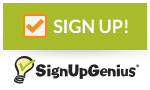 Please follow the above link to register your child for the 2013-2014 school year.
Weekly Calendar of Events:
August 22:
Early Learning Orientation (5:45); Kindergarten Orientation (6:30)
August 23: School-Wide Orientation (4:00 - 7:00)
August 26: First Day of School!
August 30: Early Release @ 12 PM
September 2: Labor Day (no school)
Last Tuesday ,September 10th, the students of Foster attended an assembly titled, Toro Takes the Bull Out of Bullying. Toro, the mascot from the Houston Texans, visited our school in order to get the word out about what bullying looks like and steps students can take to prevent themselves from being victims of bullies. The presentation included video of present Houston Texan players and cheerleaders encouraging students to watch out for signs of bullying. Students were even given the acronym BULL to help take the BULL out of Bullying.
B= Be Confident
U= Use Your Voice
L= Leave
L= Look Out For Others
At the end there was a trivia game in which students could win prizes if they answered questions correctly. All in all, fun was had by all and the students learned some valuable information. We want to thank the Houston Texans for letting Toro visit us as well as National Oilwell Varco who sponsored the event. Finally, we would like to thank Neena Martin (mother of first grade teacher Jennifer Womack) who put our name in to win this presentation.
Foster Elementary is now an official WeatherBug School!
Click
here
to access weather data from our location, and be on the lookout for us on KHOU Channel 11 News!
The weatherbug was made possible through a grant from the Education Foundation.
Parents: Tell your School Registrar if you change your cell phone or email address
.
Humble ISD has a communication system for quickly sharing information with parents by text, email and phone. The system is based on contact information that parents submit in back-to-school paperwork at the beginning of the school year, or for students new to the district, upon enrollment. During the year, parents' cell number or email address may change. Please advise the Registrar at your child's school when changes occur. Updating school records only takes a few minutes and allows you to continue to get both routine and emergency communications that may be sent by the school or district. Keep your information current to stay informed!
Early release times for Humble ISD elementary schools are changing.