Welcome to Greentree Health Clinic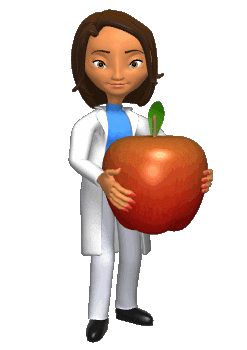 Laurie Para, RN
About Myself
I joined this wonderful GTE family last school year 2012. I have enjoyed every minute of it too. I have been a nurse since 1985 and worked at Texas Children's Hospital and it's Pulmonary Medicine Department for 18 years before becoming a school nurse 8 years ago. I have 3 children ages 23, 20, and 14. My youngest will be a freshman at KHS this year. My husband Michael and I live in Kingwood so I may see you around at Kroger or on the soccer fields. I have worked in pedicatrics my entire career and I cannot see myself doing anything else. I love being a school nurse and look forward to the new year ahead.
My goal is to provide the best possible care for your children.
In order to do this, I am asking for your help in maintaining a healthy environment for your children as well as the other children in our school.
In an effort to avoid students in the clinic feeling ill first thing in the morning, please use the following guidelines when determining whether or not to send your child to school.
Your child is missing class time by being in the clinic if he or she is ill.
If you have any questions about whether or not to send your child to school, please call the clinic.
Children should be kept home from school for the following reasons:
1. has had a temperature of 100 degrees or more in the last 24 hours
2. has any vomiting the night before, or the morning of school
3. has diarrhea the night before, or the day of school
4. a persistent cough
5. a continually runny nose with white, green, or yellow mucus
6. eyes that appear red and weeping
7. a rash of unknown cause anywhere on the body
Please call 281-641-1919

as soon as possible
to report your child's absence. When your child returns to school please send a note to excuse your child. If your child has an appointment with a health care professional always get a note from them.
Fever 100°F or more?
When calling the absence line please let us know if your child has a fever of 100°F or more or flu like symptoms.
Parents if your children have any chronic illnesses or Life Threatening Allergies (Food or Bee sting), please contact me as soon as possible. I will need to speak to you, assess your child and provide special forms that your child's health care provider will need to complete. Please remember it is important to communicate with your child's teacher as well.
Parents who children need medication at school
will also need to contact me regarding documentation and storage.
***ALL MEDICATIONS MUST BE BROUGHT TO THE CLINIC BY THE PARENT OR AN ADULT. FOR THE SAFETY OF ALL THE STUDENTS...NO CHILD IS ALLOWED TO BRING MEDICATION TO OR FROM SCHOOL.
LICE is a frequent summer guest, especially for those students visiting family, attending summer camps, and sleepovers. Please try not to panic! Refer to my link at the left for more information about lice. I do NOT do routine lice screening. Teachers observing persistent scratching will send students to be checked. Any student with
live
lice will be sent home for treatment.
Thank you for your wonderful donations. Your generosity is always appreciated. I am currently in need of boys size medium and large shorts(elastic waist is best). I could frequently use latex free bandaides, crackers, 4 oz juices, and sandwich or snack size zip lock bags. Thanks a million!
Please check this website often throughout the year. I will continue to post important health updates about illness or health screenings. Thank you for your cooperation. I am here to partner with you in caring for your child. If I can be of any assistance, for questions or concerns, please don't hesitate to call me.
Here's to a wonderful and healthy year!
Laurie Para, RN