Click the Annual Fund "One ask... Many Thanks!" logo above to visit the AMS Annual Fund page!
---
AMS now has an official Facebook Page to stay connected with parents, students, staff, and community members! Click the link above to stay connected with AMS through Facebook!
---
CONGRULATIONS AMS ORCHESTRA!!!
AMS orchestra had another successful UIL season. Last Thursday and Friday, ALL 4 orchestras entered the contests received superior ratings and sweepstakes. This is the 5th year AMS orchestras received all sweepstakes.
WAY TO GO orchestra students, Ms. Lin, & Ms. Prindle!!!

News from the AMS Theatre Department
Tuesday, March 3 there will be a Musical Interest Meeting for the upcoming production of "Into the Woods" in the AMS Amphitheatre from 4-4:45. If you are interested in auditioning (performing or technical), you must attend this meeting. For more information or questions, email Mrs. Anthis at
jessica.anthis@humble.k12.tx.us
.
Thursday, March 5 and Friday, March 6 the AMS Theatre Department will be presenting their UIL play, "The Miser" at 7 pm in the AMS Amphitheatre. "The Miser" is an adaptation of the French comedy by Moliere. It is the story of Harpagon, a rich old miser, who employs a matchmaker to find him a rich wife. He then sets out to marry his daughter off to a rich old man, and his son to a plump, well-endowed widow. But the young people have ideas of their own and engage Harpagon's resourceful steward, Valere, on their side. At the height of this, Harpagon's money is reported stolen. Giving up all pretense of civility, he bemoans his misery and relinquishes his fiancée, if he can only be reunited with his beloved money. When the money is restored to him, he returns to his penny-pinching ways. Tickets are $3 for students and $5 for adults. Please come to watch this fun, fast-paced comedy! For more information or details, email Mrs. Anthis at
jessica.anthis@humble.k12.tx.us
.
Career Day - Guest Speakers Needed!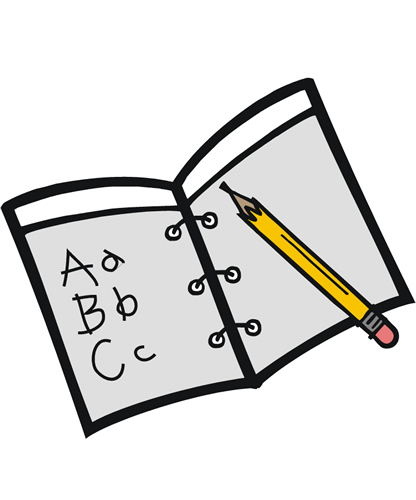 Incoming Sixth Graders:
Parents of incoming sixth graders can download the Parent Night
Powerpoint here.
NEW! Parents can now subscribe to email alerts from Home Access Center for Attendance and Course Averages. Parents MUST "opt-in" to receive these updates from HAC. This is a great way to track grades without having to log into HAC!
1. Log into Home Access Center.
2. Click My Alerts on the left menu.
3. Check the box for Attendance. You will receive an email at 4:00 p.m. each Monday if any attendance has been recorded for your student during the previous week. You may limit the alerts to specific absence codes by clicking the link and selecting certain codes.
4. Check the box for Course Average. Set the thresholds as you wish. We will send a weekly alert each Monday at 4:00 p.m. In the example below, the parent will receive an email alert when the student's average falls below 75% in any class or when the student's average is above 90% in any class.