Click the Annual Fund "One ask... Many Thanks!" logo above to visit the AMS Annual Fund page!
---
AMS now has an official Facebook Page to stay connected with parents, students, staff, and community members! Click the link above to stay connected with AMS through Facebook!
---
Please join us for a sweet treat Thursday April 30th 4 PM – 8 PM at U-Swirl (Kroger parking lot). AMS will receive 20% of profits! Take it to go and we still get credit! Please mention AMS when checking out for our school to receive credit. U-Swirl allows guests the ultimate choice in frozen yogurt by providing up to 20 non-fat flavors, including tart, traditional and no-sugar options; and more than 60 toppings, including seasonal fresh fruit, sauces, candy and granola. Guests serve themselves and pay per ounce instead of by the cup size. If you haven't tried U-Swirl yet, it is Worth the Weight!
School Supplies! It's time to order 2015 - 2016 School Supplies! Every student kit will be entered to win AN iPad Mini!!! Every school supply kit purchased will come with FREE bonus items including, a heavy duty archival box, 10 "money from home" envelopes and 40 personalized student ID labels. Why prepackaged school supplies? They make your life easier by saving you time & money, every kit includes exactly what the teachers requested, spare you from running around town trying to find all the items in one place and prepare your child for learning on the first day of school! A sample of this year's school supply kit can be seen in the main office. Order forms were sent home with students on Friday 3/21. You may also pick up an order form in the main office.
Click
HERE
to order online (credit card),
use school account # 93392
.
School Supply kits may also be purchased in the main office
(
cash ONLY), see Mrs. Lanier. The last day to purchase school supplies through the main office is May 8th & May 15th is the last day to purchase online. Orders will be distributed in August during Tiger Check - In.
THE 8TH GRADE BASH IS FRIDAY, MAY 1ST!
Your student will not want to miss this special event!
Students DO NOT have to dress up! There are

3 ways to purchase a ticket

for the bash.
In the commons before school
on the dates listed in the attached flyer.
At lunch on the dates listed in the attached flyer. Click HERE

to download the order form.
Forms along with $5 can be turned in to Mrs. Marquez at the front desk.
*Tickets will not be sold at the door.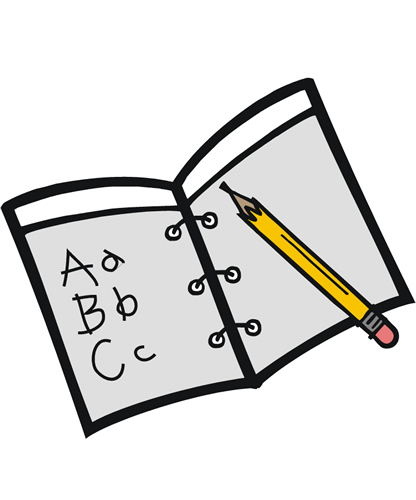 Incoming Sixth Graders:
Parents of incoming sixth graders can download the Parent Night
Powerpoint here.
NEW! Parents can now subscribe to email alerts from Home Access Center for Attendance and Course Averages. Parents MUST "opt-in" to receive these updates from HAC. This is a great way to track grades without having to log into HAC!
1. Log into Home Access Center.
2. Click My Alerts on the left menu.
3. Check the box for Attendance. You will receive an email at 4:00 p.m. each Monday if any attendance has been recorded for your student during the previous week. You may limit the alerts to specific absence codes by clicking the link and selecting certain codes.
4. Check the box for Course Average. Set the thresholds as you wish. We will send a weekly alert each Monday at 4:00 p.m. In the example below, the parent will receive an email alert when the student's average falls below 75% in any class or when the student's average is above 90% in any class.